5 Great Reasons to Work with Intelligent Electronics

1. We carry the best brands and we know them well.
Years of experience in the home electronics industry have given us the knowledge to advise you on what products will best fit your specific needs. We offer well designed solutions at a variety of price points to help you maximize the quality for the cost.
2. We provide simple technical support locally in the store, over the telephone, or through e-mail.
You can have your question answered in a matter of minutes, not days. As a small company we are able to walk you through some of the more complex aspects of system operation where larger tech support centers may not have the time or desire to do so. If need be, we can provide in home support within a few days, if not the same day. If you decide to install your new equipment yourself, we are available for free phone support for our products or on-site support for a small fee.
3. We can provide in home installation and customer service.
As a local dealer with professional installation experience, we usually can have your complete system up and running in under a day. Our installation crews are respectful of your home and always clean up after themselves. We provide a customer training session to familiarize you with all the features and functions of your new theater. We don't use contract labor and we do background checks on all our employees.
4. Our customers get all the finishing touches.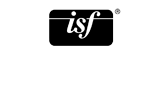 We go beyond with the original purchase and installation to ensure customer satisfaction. We perform FREE ISF Certified calibrations on our projectors and TVs. We make sure there aren't any conflicts between your new and existing equipment. We provide a FREE System Checkup after first year on complete systems.
5. Our proprietary The S.M.A.R.T. Process allows us to craft a uniquely personal solution for every customer in any environment.
Over the course of many years of customer interaction, simply calibrating a system to industry standards is not good enough for most people. Every room responds to sound and light differently. Everyone sees and hears differently. We developed the propriety S.M.A.R.T. Process to assign tangible values to intangible perceptions and response. We quantify your needs based on your responses to a series of carefully selected samples that help us determine your individual needs. Visit the SMART Process page to learn more.