Automation controls many different types of systems in your home.  By design, they make many complicated sub-systems act and operate like a single unit.  It's like a univeral remote for everything in your house.  Behind the scenes, control systems keep all of the components playing their parts.  In-wall keypads and handheld wireless remotes are all you see and use. A properly programmed, well-matched control solution will transform a closet full of equipment into simple, integrated technology that is easy to use and enjoy!
Just about every piece off A/V equipment comes with a remote. This type of remote usually only operates the component that it came with. A few are designed to operate other components, but are never very intuitive or complete. There are also inexpensive after-market remotes that are not much better. They clear off the coffee table, but don't allow for much personalization. You find yourself jumping through several hoops to get where you want to go.
Stop by our showroom to test drive a real remote solution!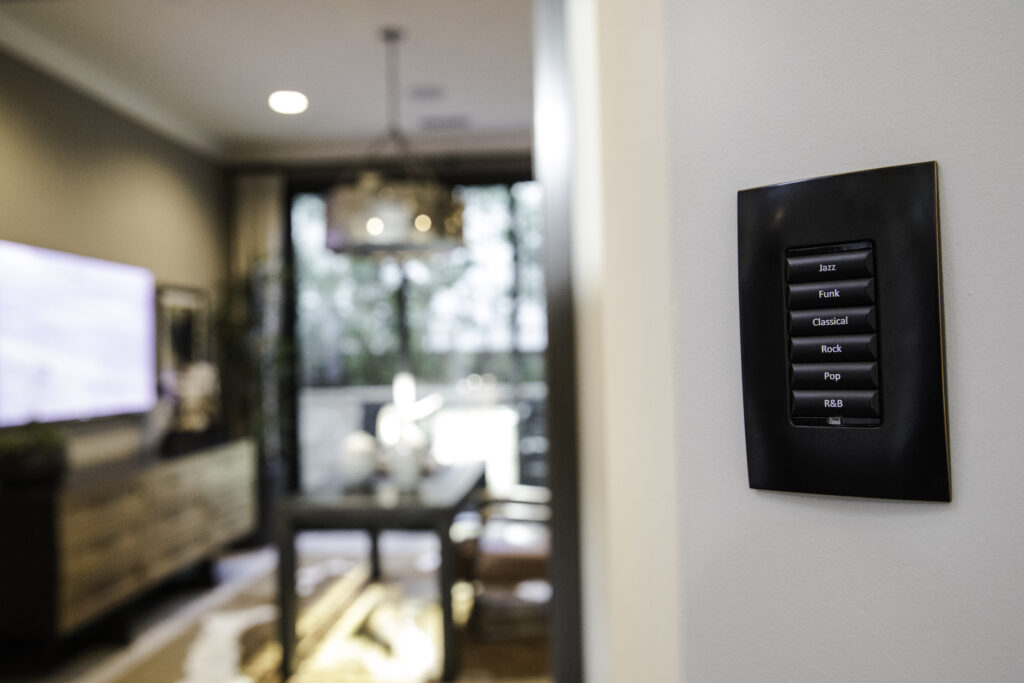 ---
TYPES OF SYSTEMS TO CONTROL
Home Theater
Whole House Audio
Lighting
Alarms and Access
Security Cameras
HVAC
CONTROL INTERFACE TYPES
Hand Held Remotes
iPad & Tablet PCs
Smart Phones
Local PCs
In wall Keypads
Occupation Sensors
Remote PCs over Internet